User Spotlight: Bo Nørgaard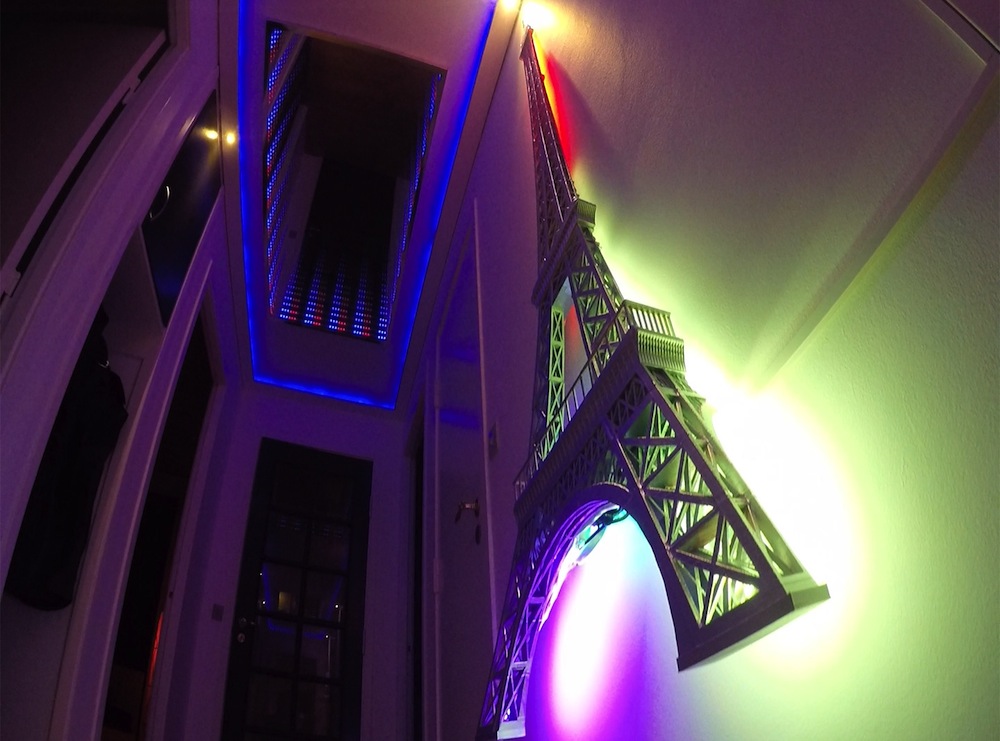 Simplify3D power user, Bo Nørgaard, recently created a spectacular human-sized model of the Eiffel tower to decorate his hallway. The artwork measures 1.75 meters tall and required over 4 days to print with 3.2 kilograms of material.
Bo is no stranger to home renovations. A little over a year ago he renovated his hallway by adding an LED infinity mirror into the ceiling, which in his words was, "a very cool effect, but I needed some art on the walls". Soon after, Bo purchased his first 3D printer, the XYZprinting da Vinci 1.0. He quickly fell in love with the technology, and started attempting more and more complex prints. "I had a lot of fun learning the printer and what you could do with it. As I got better at 3D printing I realized that the software that came with the printer wasn't as good as it could be. So I came across Simplify3D, which has support for the XYZprinting machines. It had all the options I looked for including easy adding of manual support material which can be easily removed from the print object."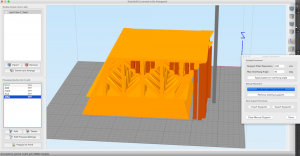 As Bo gained more experience with Simplify3D, he became more comfortable printing large parts that required intricate support structures. He decided to use his new skills to create an illuminated Eiffel tower model that would decorate the white walls in his hallway. Bo used an existing 3D model of the Eiffel tower, which he modified so that it could easily hang on his wall. The model also needed to be broken into multiple pieces so that it could fit into the build volume of his da Vinvi 1.0 printer.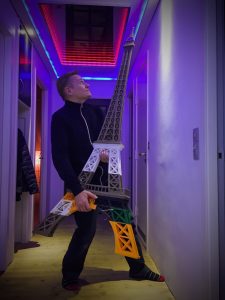 The entire project required over 98 hours of printing time along with 4 spools of XYZprinting filament. After printing and gluing the pieces together, Bo spray painted the final model and then added pulsating LED light strips to create the amazing lighting you see in the video below.
We are extremely impressed with Bo's 4-day print, and we look forward to seeing what else he creates with his new 3D printer. If you would like to follow Bo to see his latest creations, you can find him on Twitter @bonoergaard.
Have another interesting project that you are working on? Email us at stories@simplify3d.com – we would love to hear from you!