Simplify3D for Engineering
Bring Your Ideas to Life
Transform your innovative ideas into life-changing products with professional 3D printing software that makes it easy to prepare, optimize, and print your designs. Improve production efficiency with precision prototypes at a fraction of the time and cost.
"We've used Simplify3D to reduce the print time from 23 to 15 hours without sacrificing on the quality, and shaved 20% off the cost of our original quote."
Al Billington – Mechanical Engineer 3DPros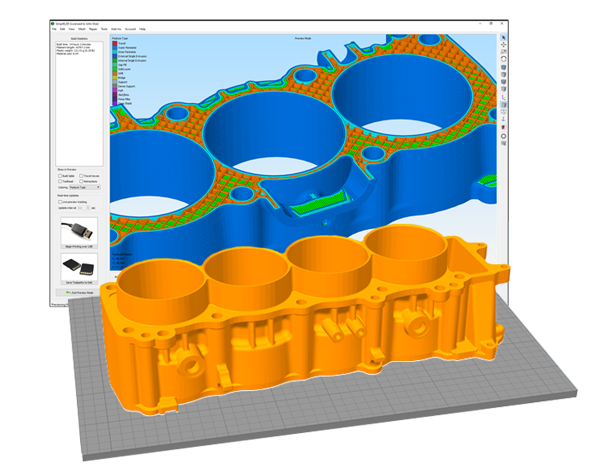 Accelerate Product Development
Manage every aspect of the 3D printing process from one universal software package designed to streamline your workflow from print preparation to final production.
Simplify3D is professionally developed and rigorously tested for maximum reliability. Print with confidence knowing your software is built for optimal performance.
Achieve exceptional print quality in a fraction of the time with custom support generation, individual layer control, toolpath optimization, and more.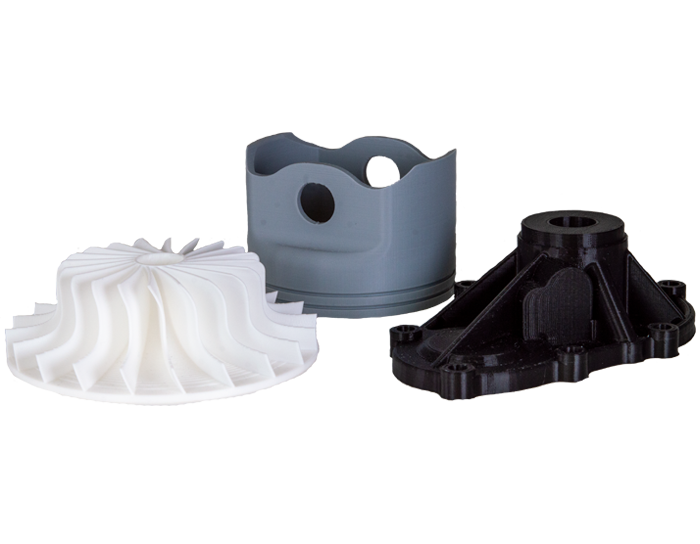 High-Performance Solutions
Advanced Model Processing
Experience the freedom to process incredibly complex models with ease. Spend more time improving your prints and less time waiting for your design to slice.
Advanced algorithms analyze and preserve the intricate details of your design to maintain part integrity and produce highly-accurate prototypes.
Optimize each printer for maximum efficiency with built-in material profiles, toolpath simulations, and pre-configured print quality options.
Industry Leading Features
Explore the professional suite of tools that make Simplify3D the number one commercial 3D printing software.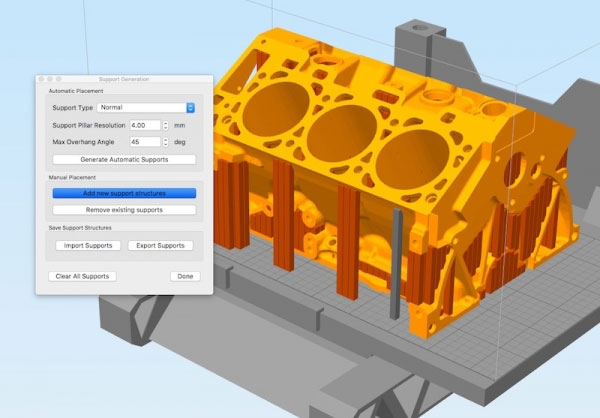 Custom Support Structures
Advanced support generation tools allow you to customize every aspect of the support structure for easy removal and maximum stability.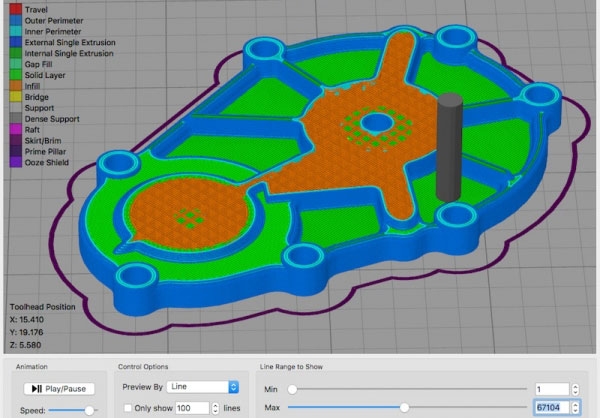 Incredibly realistic pre-print simulation shows the exact speeds, settings, and toolpaths of your 3D printer before you start the print.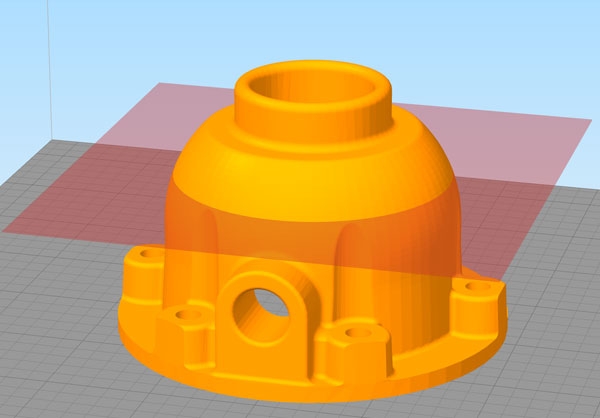 Variable Process Settings
Control how every layer is printed by assigning exact settings to different regions of the model for optimal material usage and surface quality.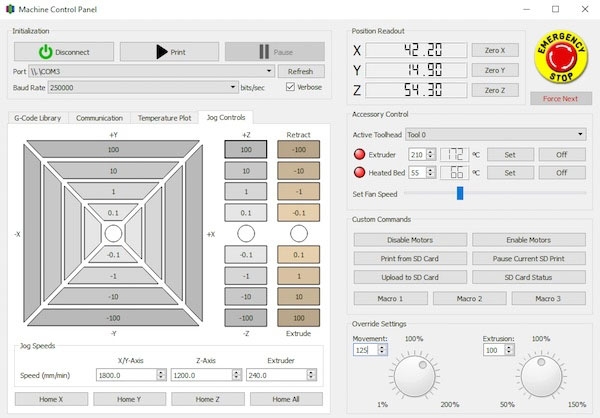 Use the robust machine interface to manually control the 3D printer, monitor a print in real-time, and use custom commands and macros.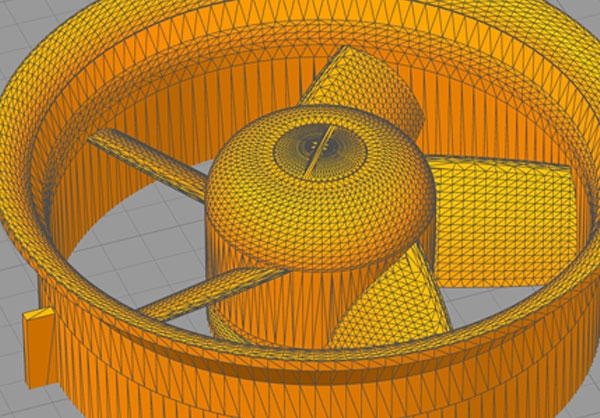 Print incredibly complex models with ease with a powerful slicing engine that rapidly analyzes and slices your 3D files.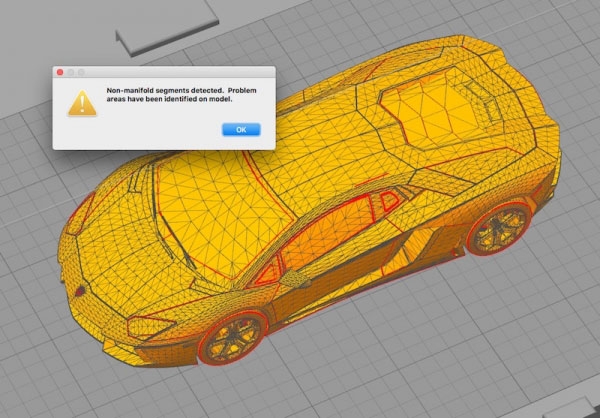 Simplify3D includes built-in tools to help you identify and fix common mesh issues so that you can quickly get back to printing.
Trusted by the World's Top Engineers
Get Started with Simplify3D
Ready to get started? Better 3D printed prototypes are only a few clicks away.