User Spotlight: Mike Balzer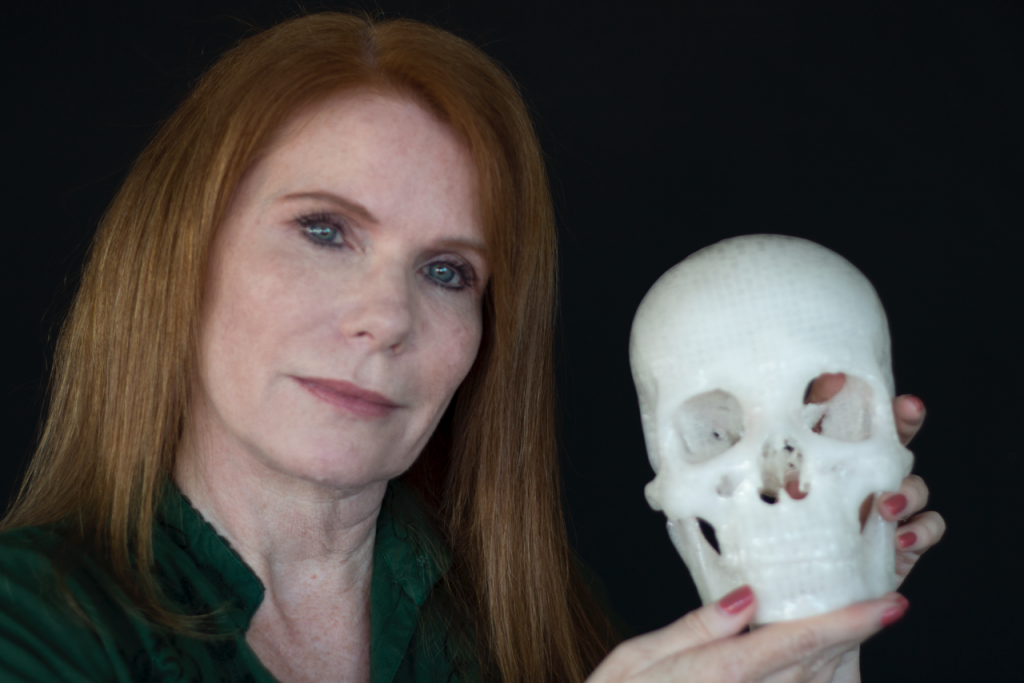 3D printing guru Mike Balzer and his wife Pamela are a dynamically resourceful duo! They averted major brain surgery for Pamela after 3D printing helped pinpoint the accurate location of Pamela's brain tumor.
In spring 2013, Pamela had undergone thyroid surgery. Six months later, severe headache prompted a trip to see a neurologist. It was then that Pamela and Mike learned about a small tumor lodged behind Pamela's right eye. The size and location didn't warrant surgery at that time. However, a second evaluation in mid-2014 seemed to point to radical and immediate brain surgery.
This devastating news prompted the couple to take matters into their own hands. Michael, who hosts an online radio show about 3D printing, "All Things 3D", requested both the initial and latest MRI scans to investigate the changes that had occurred during the year. His background and work in the 3D imaging and 3D printing fields proved to be extremely advantageous, as he discovered information that refuted the growth of the tumor. After layering the two digital scans on top of one another, Michael noticed that the two scans were actually taken at two different angles, giving the tumor a seemingly larger scale in the latter scan.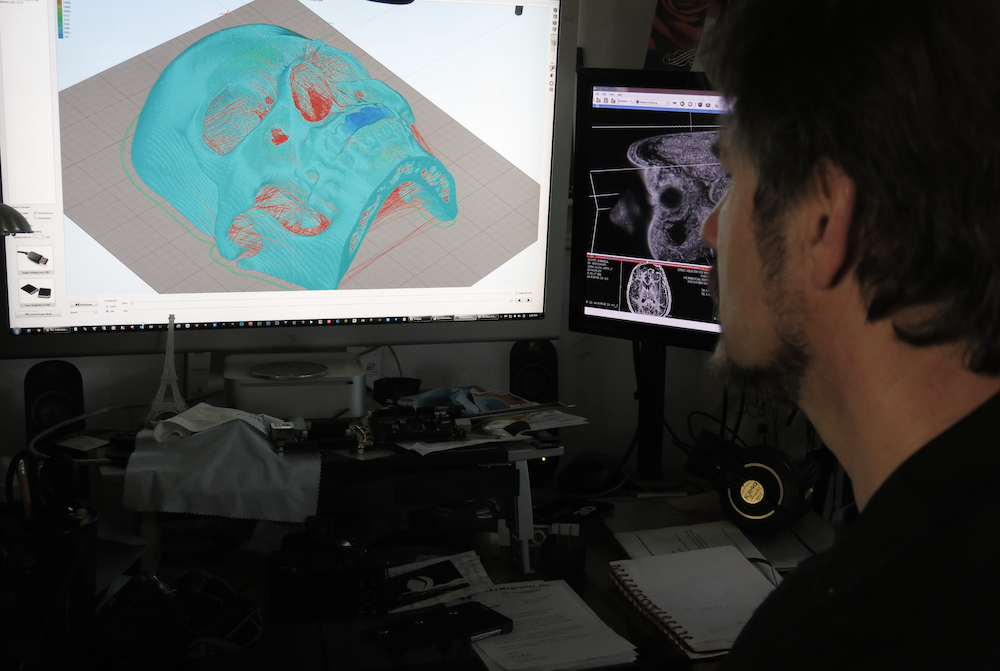 Michael was able to turn the MRI and CT scans into a rendered 3D model of the tumor, which provided the advantage of being able to see the tumor at any angle. He shared the files with neurosurgeons across the country, and luckily was able to find a neurosurgeon at the University of Pittsburgh Medical Center (UPMC), who was willing to work with Pamela and Michael. Using a consumer-grade at-home 3D Printer, Michael 3D printed full sized models of Pamela's skull, and sent them off to UPMC. After a team of neurosurgeons studied the models Michael had sent, the team decided instead of cutting Pamela's skull they could actually operate through her eyelid, as opposed to the scalp pullback, which had originally been ordered! Amazingly, Pamela was able to return to work 2 weeks after the surgery.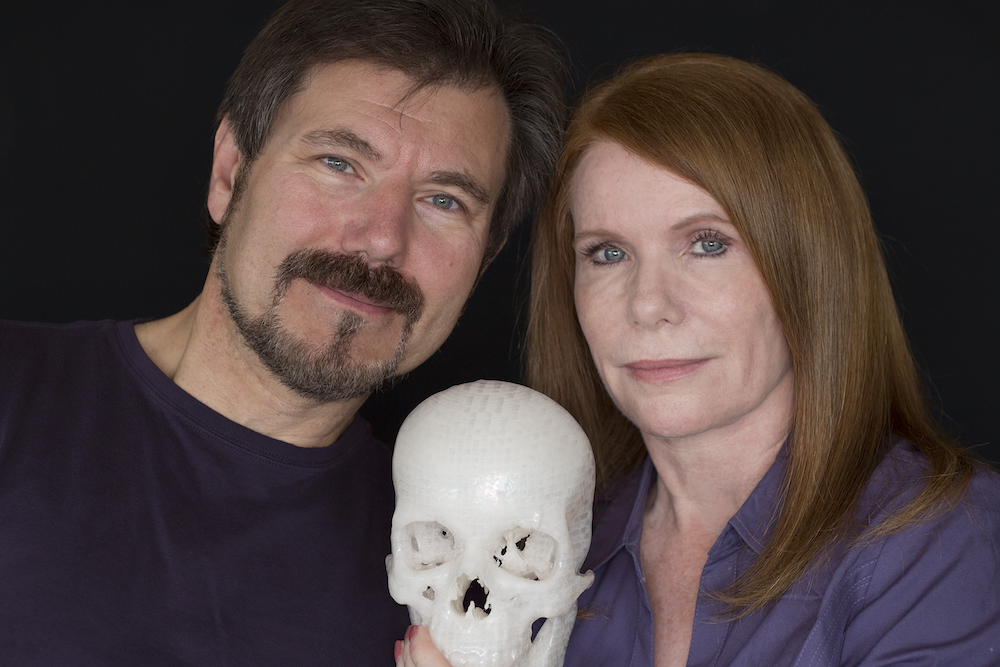 Thanks to the tremendous research done by the dynamic duo, Pamela's resilience, and Michael's experience with 3D technologies, the two were able to find a less invasive procedure that saved Pamela a tremendous amount of risk and recovery time. Michael suggests that everyone should "do their own research and obtain multiple consults if possible."
Michael is a power-user of Simplify3D Software, and the skull Pamela is holding in the image above was actually printed with Simplify3D Software on Michael's MakerGear M2 3D Printer! This isn't the first time 3D printing has been used to assist in helping surgical teams and we're excited to see this particular case added to the constantly growing list!
Do you have another inspiring project like this? Email us at stories@simplify3d.com – we would love to hear from you!