Simplify3D was founded to improve the software tools that exist for additive manufacturing.  Since our founding in 2013, Simplify3D has become the leading global provider of commercial 3D printing software, with customers in over 170 countries.  We work relentlessly to ensure that our products lead the industry in compatibility, reliability, and performance.  Our software features best-in-class support structure generation, a powerful slicing engine, incredibly realistic pre-print simulations, and an intuitive interface that provides our customers with complete control over their 3D prints.  We work closely with 3D printing companies around the globe to integrate the software with the latest generation of 3D printers, allowing our customers to have a seamless setup experience, regardless of which machine they choose to purchase.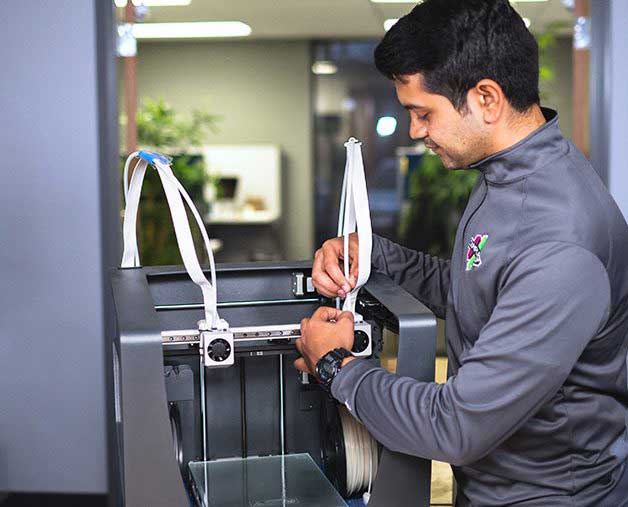 Simplify3D is proudly located in Cincinnati, Ohio, in a facility that houses one of the largest collections of different 3D printers in the world. Every day, we're hands-on with cutting-edge technology that allows us to improve our products in new ways.  We are constantly working with next-generation hardware, new materials, and different AM technologies to ensure the software is adapting to the needs of our customers.  Our experts have decades of experience across a wide array of disciplines, allowing our team to add unparalleled intelligence into the software.  New functionality can be tested in-house, providing rapid and valuable feedback to guide our development.
Finding solutions for the toughest problems in additive manufacturing is our passion and our in-house engineering and development teams make this possible.
Empower innovation through intuitive software tools
that unleash the power of additive manufacturing