Simplify3D for Education
Inspire the Innovators of Tomorrow
Take learning to the next level with 3D printing technology that allows students to master critical thinking and problem-solving skills while producing tangible results.
Educators
Increase student engagement with interactive tools that promote STEM learning
Students
Gain valuable experience using the same software preferred by industry professionals
Administrators
Manage, assign, and monitor every license from a single intuitive dashboard
Labs and Makerspaces
Operate every machine using universal software compatible with hundreds of 3D printers
"Simplify3D software has made it possible to go from ZERO 3D printing knowledge to an object in a student's hand in two class periods. We've been printing monograms, necklace pendants, logos, tools, Christmas ornaments, coasters, robot parts, and much more. It's great to have a student work on a model design, and start printing in under 60 minutes."
Steven Kuensting – STEM Coordinator for Nerinx High School
Focus on Teaching, Not Tinkering
Simplify3D includes hundreds of pre-configured 3D printer profiles so that you can achieve exceptional results right out-of-the-box with no tinkering required.
Project Planning Made Easy
Accurately plan your next lesson before you start 3D printing using the built-in statistics that show you how long each print will take, the amount of material it will use, and more.
Simplify3D automatically saves every project into a single file making it easy to organize your successful print settings and ensure that you achieve consistent results every time.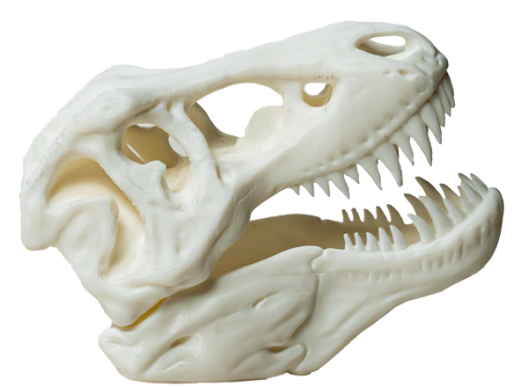 Learn how different factors affect your part and identify potential improvements before sending it to the 3D printer. The print preview mode includes several coloring options, real-time updates, and animation controls.
Manually control your 3D printer and learn how your machine communicates with the software throughout the print.
Take advantage of built-in-tools designed to intuitively help you setup your 3D printer, print with multiple materials and colors, optimize the settings for your part, and more.
Used by the World's Top Schools
Get inspiration for your next project or lesson plan with the latest stories from the Simplify3D academic community.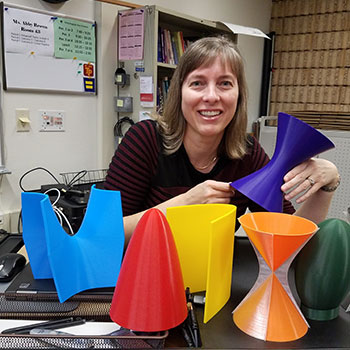 Teaching Advanced Mathematics
Learn how High School math teacher Abby Brown increased her student engagement by using 3D printing to incorporate visual and tactile learning in her lesson plans.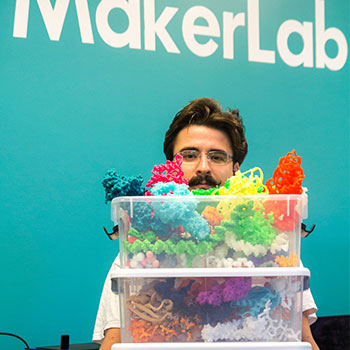 Advancing Scientific Research
Brandeis University researcher, Eduardo Beltrame, uses 3D printed molecular structures to help students and educators get a better grasp of how complex structures come together.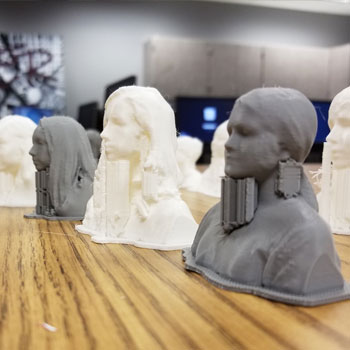 Engaging New Makerspace Program
Nucor Detailing Center invests in the second year of a new educational outreach program that introduces 3D printing technology to junior high students.
Resources for Educators and Students
Get instant access to hundreds of free learning resources including video tutorials, technical guides, project ideas, and more.
Join the Simplify3D Education Program
We are dedicated to helping students, educators, and administrators integrate 3D printing into the classroom. Apply for the Education Program today to save 25% or more on your purchase.