Tumaker Launches the Voladora V3 3D Printer with Simplify3D Software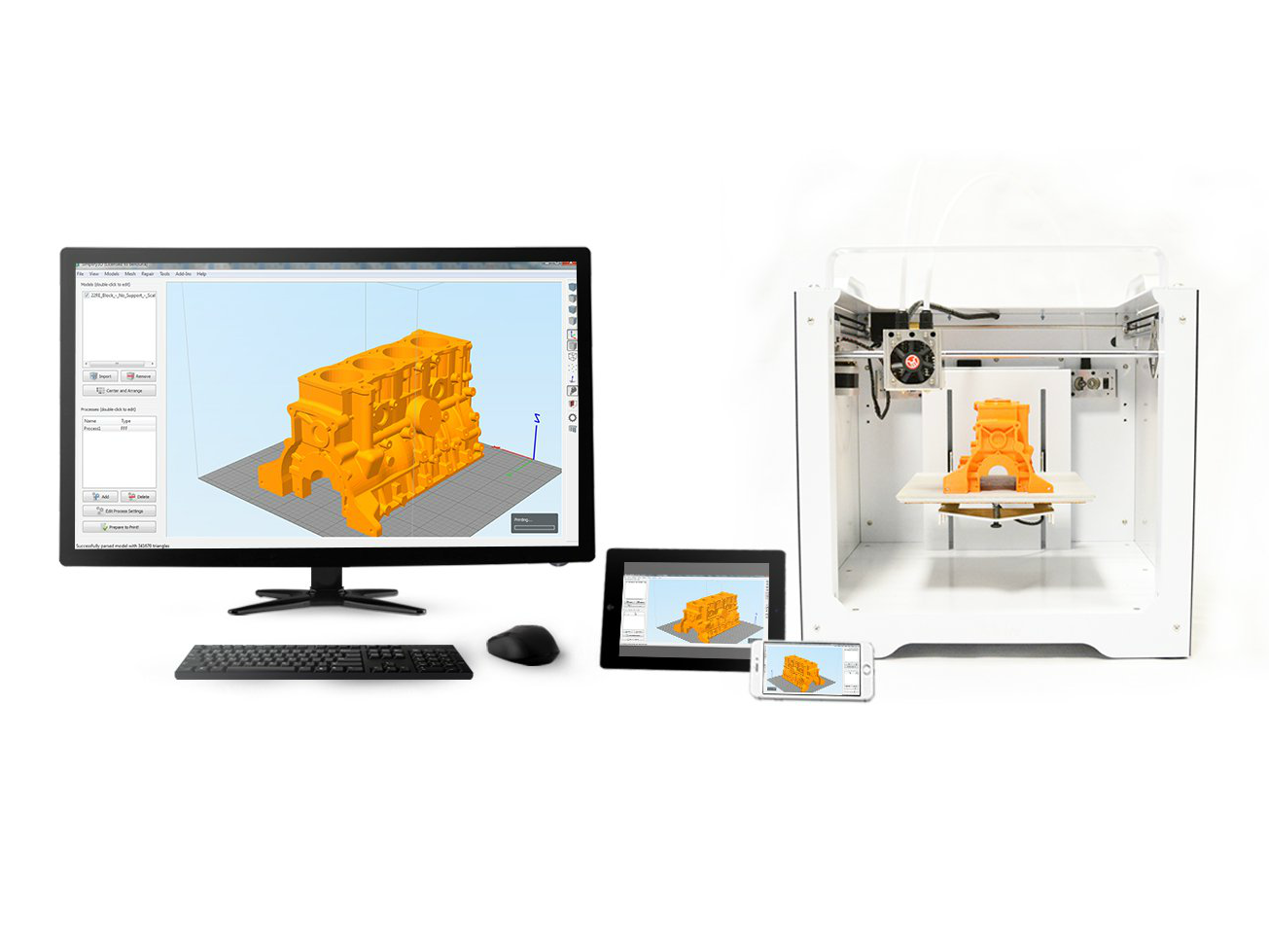 Simplify3D® is pleased to announce our partnership with Spanish company Tumaker, as they release their new Voladora V3 3D Printer. Their CEO, Jon Bengoetxea, refers to the Voladora V3 as "three printers in one."  It includes an on-board computer and unique dual extruders. In addition, every Voladora 3 is shipped with Simplify3D Software to create an improved out-of-the-box experience for Voladora users.
The new onboard computer streamlines the communication involved in 3D printing.  With its Linux-based operating system, you can use the onboard computer to access the printer from a PC, tablet or mobile device.  Users can "print using the Tumaker Voladora V3 remotely from the network or from the Internet," CEO Jon Bengoetxea tells 3DPrint.com.
A mechanical feature unique to the Voladora is its two 'tilting' print heads. One of the heads includes a small nozzle meant for printing with fine details, while the other has a large nozzle for printing faster and more decisively.

"Combining both heads brings beauty and the beast into the same machine to create the most complex and creative objects," Bengoetxea says. "Besides this, the printer also includes details such as magnetic levitation fans and motors, installed on silent blocks to reduce noise and vibration."
We love innovative new features that improve the user experience and that seek to streamline the process of 3D printing.  Congratulations to Tumaker on this exciting release!
Source: 3DPrint.com