FlashForge USA Partnership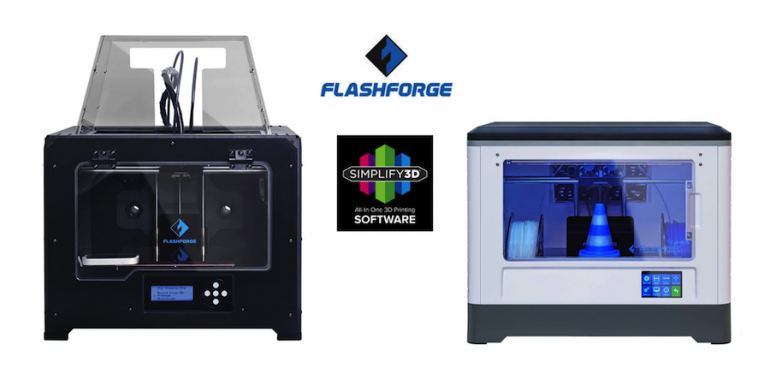 Simplify3D® is excited to announce a new partnership with FlashForge USA, bringing together hardware and software that are pre-calibrated for success.  Simplify3D and FlashForge share a common goal that their users spend less time on cumbersome technology processes and more time creating stunning 3D prints. To that end, FlashForge is including Simplify3D Software in their Creator Pro and Dreamer bundles. These bundles include the 3D printer, software, and an upgraded glass print bed.
FlashForge focuses on making 3D printing widely accessible to institutions, architects, engineers, designers and the broad consumer and prosumer market. Since 2013, FlashForge has been steadily expanding their 3D printer distribution around the world. FlashForge's popular Creator, Creator Pro and Dreamer have become highly rated for strong capability, performance and durability.
The Creator Pro and Dreamer product bundles allow customers to have an easier startup experience for faster out-of-the-box printing success.  In addition, the advanced features in the Simplify3D Software will empower users to achieve the highest quality prints possible with access to many new tools and features.
Visit the FlashForge USA website to learn more about these new product bundles.