Simplify3D V2.2 Release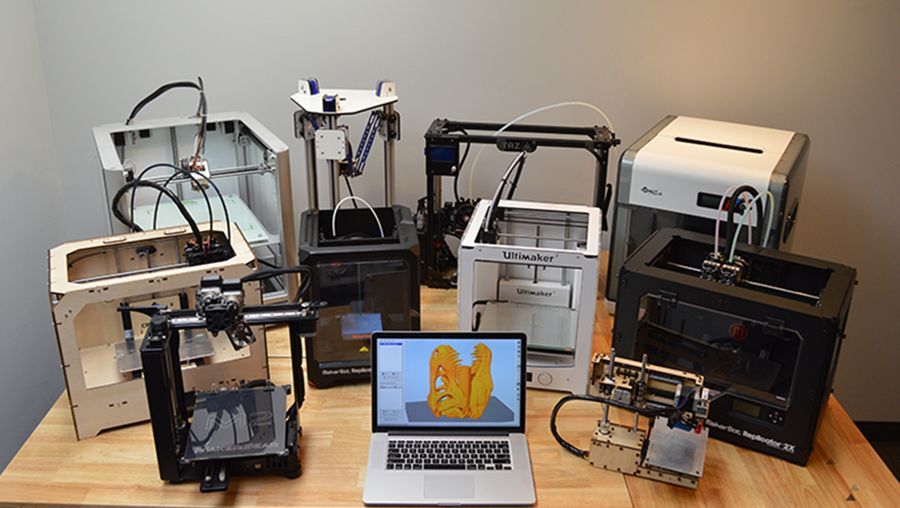 The V2.2 release of Simplify3D Software is full of new features that help improve model quality and precision. Here are some of the exciting new options you'll want to try:
Thin Wall Intelligent Fill – This feature gives you all the controls you need to avoid gaps in thin walled parts. Most FFF printers have a fixed nozzle size, which can be troublesome when you try to print smaller features of your models.  However, the new intelligent fill algorithms in the Simplify3D Software will help detect these potential gaps so that they can be filled to create stronger, better looking parts.
Strong Thick Infill – This option allows you to increase the width of your infill to create a stronger internal structure without sacrificing print time. For example, using an infill width of 200% would allow your interior structures to be twice as thick as your perimeter outlines, which will significantly increase the strength of your parts.  This is also helpful for extremely fast moving printers that may have otherwise created "wispy" infill patterns.
Variable Density Support Structures – A new option allows you vary the density of your support structures, placing denser material close to your model where you really need it. This is particularly helpful when you are using dissolvable filament for your supports.  For example, you could specify low-density infill for the majority of your supports (20%) then increase density for the top 5 layers of your supports (70%), as shown in the green image.  This results in the cleanest possible underside on your finished model, while also saving time and filament.
Improved Options For Dual-Extrusion Printing – this update also includes several changes to help improve dual extrusion printing. You can now control which extruder is used for your rafts, skirts, and brims.  You can configure longer tool change retractions to help eliminate oozing while one tool head is idle. The interaction of rafts, skirts, and support structures between different processes has also been greatly improved so that you can enjoy all of the control that the Simplify3D Software offers, even when using multiple extruders!
Many User-Requested Features – We are constantly gathering feedback from our users. This update implements several of the most-requested features.  Users who are more familiar talking about speeds in mm/s can now choose to display all speeds in either mm/s or mm/min.   The summary statistics for your builds now include the part weight, which can be very helpful when estimating how much filament or cost would be required to create a specific model.   Users can now use larger extrusion widths on the first layer to achieve better adhesion.  Another frequently requested feature that has been implemented is the ability to change the grid line spacing of the build table to a distance of your choosing.
Support For More Printers – We are continuing to push for universal software compatibility, and we have added preconfigured profiles for the following printers: Airwolf HD2x, Felix 3.0 Dual, FlashForge Dreamer, IonCore Zinter Pro, LeapFrog Creatr HS, LulzBot Taz-4, MakerBot 5th Gen Replicator, MakerBot Mini, MakerBot Z18, MakerGear M2, PowerSpec 3D X/Pro, Printrbot Simple Maker Edition, Printrbot Simple Metal, re:3D Gigabot, Robo3D R1(with auto-leveler), Velleman K8200, XYZprinting Da Vinci 1.0,  XYZprinting Da Vinci 2.0.
There were many other changes in this update, but hopefully this list gives you a preview of some of the highlights.  For the detailed list of updates in V2.2, visit our Changelog.