Keychain Charm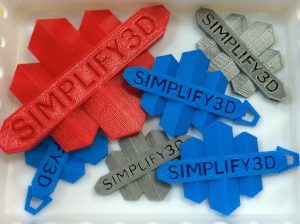 Our blog is a nice way to share model files we think our readers might enjoy building, so here's an easy one for starters.  We've been handing out keychain charms to everyone we see, and thought you might like to dangle one of these little charms from your keychain, backpack, or hoodie zipper (if you happen to be in the habit of LOUD communication gestures).
We particularly like the movable end clip.  It is shallower than the main flat section, so we added supports under that area, but deleted supports that were inside the notched opening.  Yup, that support feature is one of our favorite tools!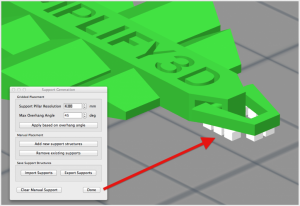 We're providing the factory file and the .stl file.  By the way, we printed at 60% for a nice sized dangle about 2″ long.
Thanks to our buddy Matthew Howe who designed the model for us to share. Enjoy!