3DLabPrint Takes To The Skies With Successful Plane-Printing Model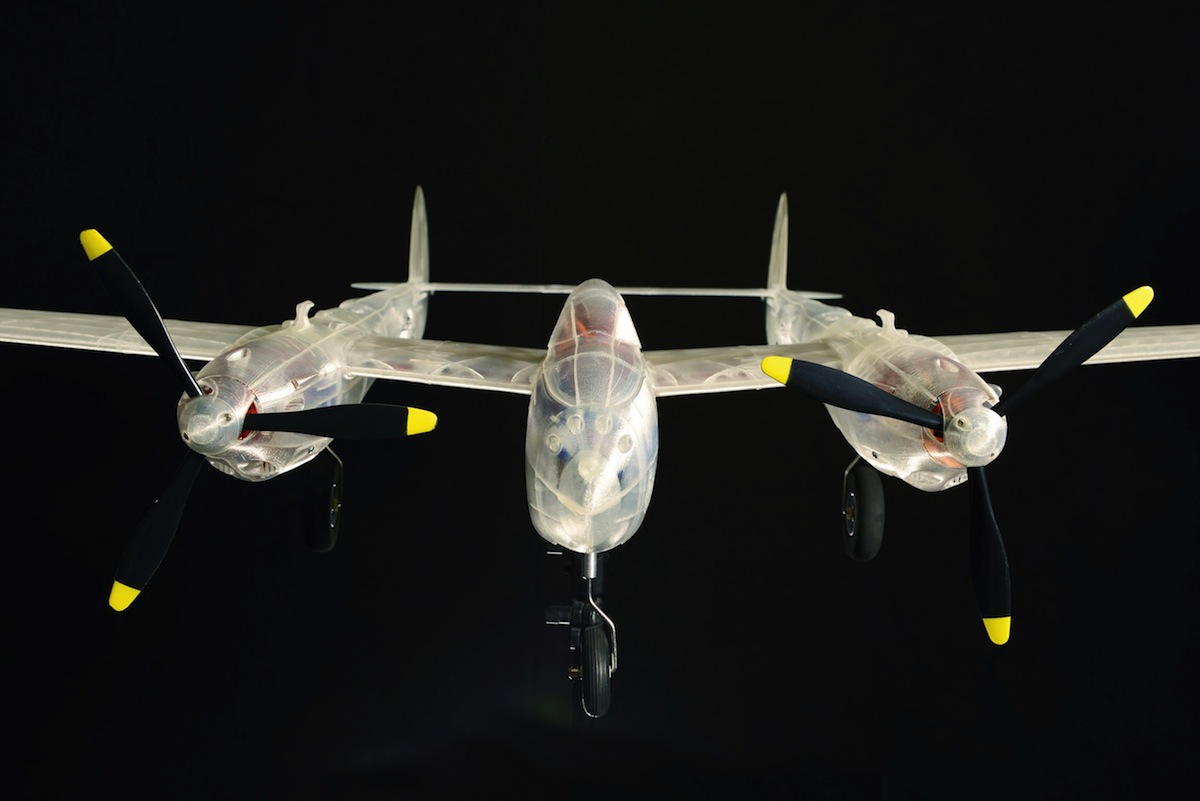 The Lockheed P-38 Lightning can be 3D printed from your home
3DLabPrint is giving makers, plane enthusiasts, and R/C fanatics something they've always wanted: a chance to build and fly authentic models of some of the greatest planes ever created. We've all watched documentaries about WWII or other wars and marveled at the engineering it required to design and build planes that could fly, swoop, dive, and soar under the most perilous conditions. We were amazed and the skill and bravery it took to fly these planes. Now, with a 3D printer and designs from 3DLabPrint, you can understand and appreciate these planes on a personal level.
Gone are the days of expensive kits from the hobby store. With online designs to download, you can 3D print expert-level planes from around the world. 3DLabPrint offers makers the chance to be more intimately involved in the entire process, from creation and assembly to that moment when the plane lifts into the wild skies.
Ideas Let 3DLabPrint Take Off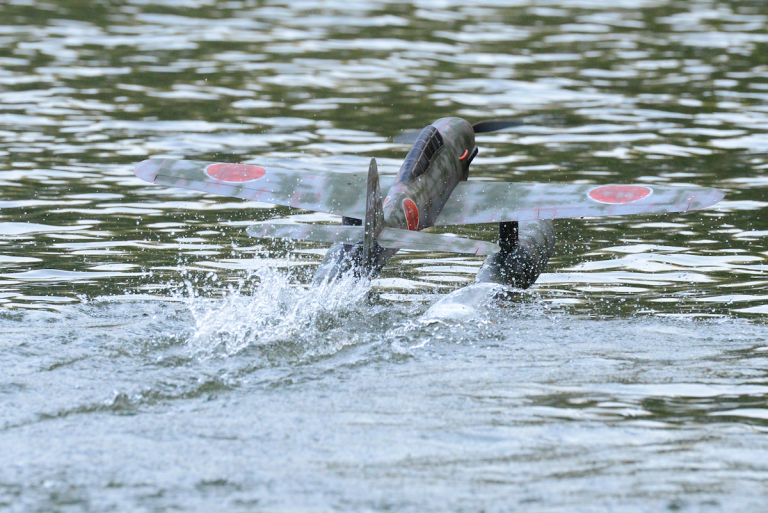 The Aichi M6 Seiran taking off from the water
Co-founders Stepan Dokoupil and Patrik Svida did not originally come from the world of 3D printing but, like so many others, found their way there. Stepan is a professional aircraft designer and pilot. He is also extremely fond of flying RC planes. Patrik is a world Air Combat Racing champion, frequently winning with his own designs. In 2016, they founded 3DLabPrint, in Brno, Czech Republic, as a way to focus on the use of additive manufacturing for everything from R/C crafts to manned models. In short, their mission was to change the way model aircrafts are made.
Stepan explains that he wants enthusiasts to be able to print an entire plane at home, "without having to go to the store". 3DPrintLab currently offers downloadable STL files for over 10 classic planes available to purchase. After your purchase and download, the rest can be done at home with a 3D Printer and about $15 worth of filament.
We recently featured one of our favorite models, the Aichi M6 Seiran, as our Print of the Week. Built for the Japanese Imperial Navy, this hybrid can land and take off in water as easily as it can on land. These models have been extremely successful and in less than two years 3DLabPrint has gained over 10,000 customers (many of whom buy more than one model).
Simplify3D Solves the Challenges of Difficult Prints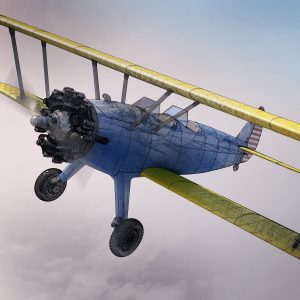 For Stepan and Patrik, their business depends on sending perfect models to their customers. To ensure that their models really fly, they rely on Simplify3D to help them overcome any challenges in the printing process. "We were very happy after we found Simplify3D. It was able to deal with our very complex models the way we needed."
One of the main challenges they faced was the "weight-to-strength" ratio. Stepan explains that "we developed the wing and the fuselage with extensive high-tech 3D structural reinforcement, which makes the whole aircraft very rigid while still maintaining lightweight airframe, and and exact airfoil even when it is made only from plastic." So the challenge wasn't the design, but the actual printing."We had no big issue with making this complex digital 3D model," he explained, "but had a problem with interpretation by slicer softwares."
Stepan explained to us that there are several features with Simplify3D that make their prints work best, including:
Ability to handle complex STL files. "It's very stable", he says.
Print preview. "This is very very important in our development phase, because we can always give a look to print result of our work and make exact picture about."
Maintenance of internal structure. Simplify3D's consistency is crucial to "making an airfoil with a very effective internal structure."
Factory file setting. "You can save your whole 3D print project including STL files, bed arrange, and print setting."
Start points. "You can set start point of layers with X/Y. This is very helpful. For example, you can set start points in trailing edge and whole wing looks clear, without blobs."
"We can say Simplify3D slicer software is a very important part of our development phase and for a good workflow. We also recommend it to our customers. There's no doubt that this is the first choice for slicer software. We find that a good slicer improves your print results more than any expensive 3D printer."
It's hard to overstate how important accuracy is when creating to-scale RC models of some of the greatest planes ever. So we will show you.
Flying Through Clear Skies
As this video shows, professional RC flyers love what 3DLabPrint, with the power of Simplify3D slicing software, can do. They have created a successful business model that revolves around their passion and their expertise, and found a way to share that with willing and excited customers. It's not just a cliche to say that for 3D entrepreneurs, the sky's the limit: it's also an understatement. The sky may be just the beginning.
Want to see what other users are 3D printing in the Simplify3D community? Be sure to check out our blog where we feature some of our customer's coolest projects every month. What are you creating with Simplify3D? Share your story with us at stories@simplify3d.com.