A Cool Print for a Good Cause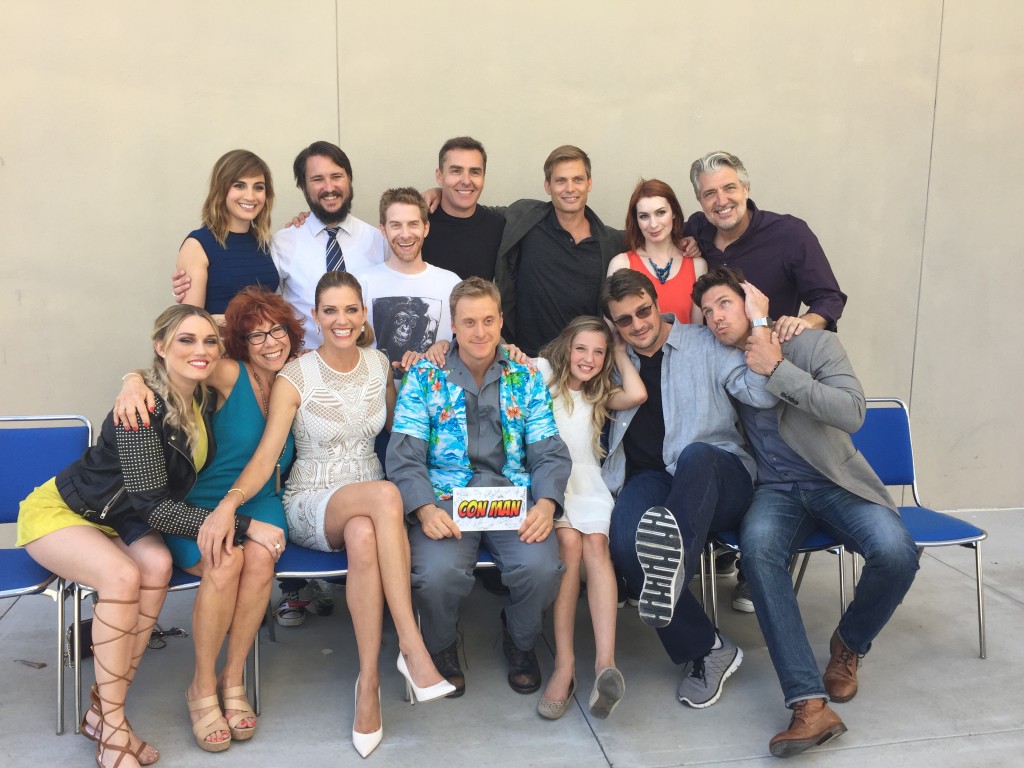 Joel Telling, YouTube's 3D Printing Nerd, knows how to seize an opportunity! Knowing he had a chance to meet the cast of Con Man, Joel created a 3D model he thought they would appreciate. He printed an impressive five-color logo using a single-extruder printer, thanks in part to a unique feature in Simplify3D.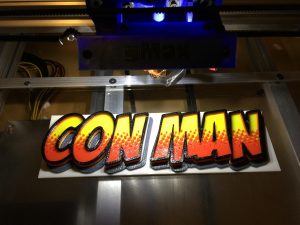 Joel's idea was to 3D print a colorful logo for the new web series Con Man, starring Nathan Fillion and Alan Tudyk. He was scheduled to volunteer at San Diego Comic Con's NerdHQ, and knew he would have an opportunity to meet the cast of Con Man. He planned to show the cast the logo, have them autograph it, and then donate it to benefit Operation Smile. NerdHQ is a big supporter of Operation Smile, a non-profit organization that provides surgical care for children with cleft lip and cleft palate.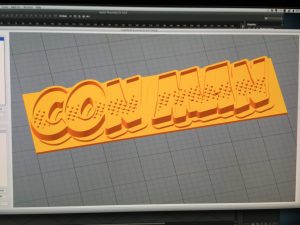 Joel designed the logo using Illustrator and Photoshop, then sliced it with Simplify3D and printed it on his gCreate gMax 1.5 XT printer. One of the many interesting aspects of this project was that Joel used Simplify3D to create a five-color print on a single-extruder printer. Knowing that each layer of color would be 2mm, he adjusted the "Start printing at height" and "Stop printing at height" settings to print each 2mm section independently, changing filament colors in between. He used PLA at 215°C and 15% infill to create the finished product. He advised, "The thing to remember is that a manual filament change will be needed for each color. You can't just set it and forget it; you have to mind your printer and be aware of when you need to insert the next color." The ability to control specific starting and stopping points for a print can be found under Process Settings > Advanced > Layer Modifications in Simplify3D. If you want to learn how to create a similar multi-color print using these settings, check out Joel's YouTube channel to see how he did it.
Joel was pleased with the final print, but he was overjoyed that his work was used to raise hundreds of dollars to help kids in need. The Con Man cast's overwhelmingly positive reaction to the print was the cherry on top: Alan Tudyk asked for more prints so he could give them to people, and Wil Wheaton requested the file to try on his own 3D printer. Kudos to Joel for connecting technology with charity!