Buy Now
Upgrade
Haven't upgraded to Simplify3D V5?
Login to Download Version 5.1
V5 Customers
Embedded Thumbnail Preview Images
Live Preview Tracking for Real-Time Build Visualization
WiFi Integration with Klipper, OctoPrint, and Duet
Top Layer Ironing, Anti-Scarring, and Monotonic Infill
New Customers
V4 Customers
Simplify3D Version 5.1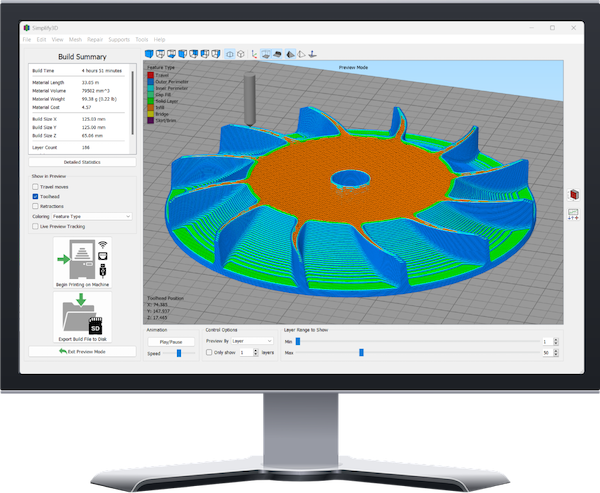 Achieve significantly improved print quality on the top surfaces of your prints with a collection of new features targeting these highly visible regions. Create an unmatched surface finish by applying secondary smoothing passes, unique movement sequences, and intelligent motion planning.
Ironing Smoothing Pass
Perform a secondary finishing pass to smooth top layer imperfections and create a perfectly flat finish.
Monotonic Infill Sequences
Intelligent motion planning creates a more consistent surface finish by carefully controlling the direction and order of infill toolpaths.
Intelligent Anti-Scarring
Reduce unwanted marks and scars on the top surface of your part by leveraging unique retraction and movement behavior.
Complete Top Layer Control
Advanced targeting allows precise customization over top layer properties to achieve perfectly sealed surfaces with the ideal surface finish.
Native Apple Silicon Support
Version 5.1 includes native support for Apple M1/M2 architectures, offering up to 20% faster performance for CPU intensive tasks.
Apple, the Apple logo, Mac and macOS are trademarks of Apple Inc., registered in the U.S. and other countries and regions.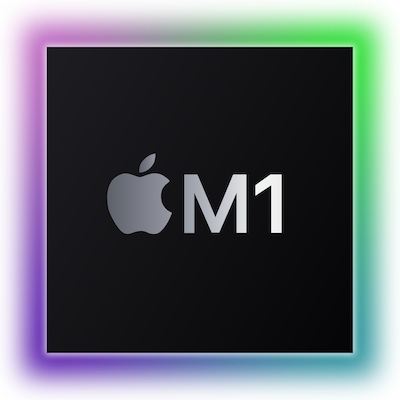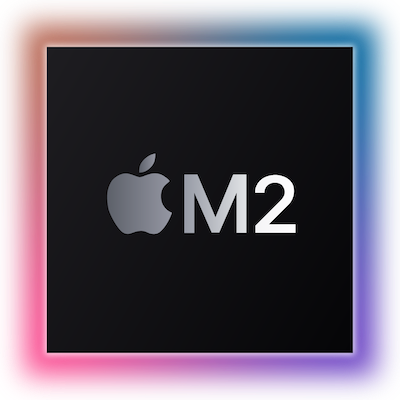 Deeply Integrated WiFi and Ethernet Support
Version 5.1 includes a major upgrade to WiFi and Ethernet communication in Simplify3D. Compatibility has been extended to provide seamless integration with 3D printers powered by Klipper, OctoPrint, and Duet3D electronics. Handheld tablets like the Creality Sonic Pad and FLSUN Speeder Pad are also supported. Once connected to your printer, you can leverage the full power of the Simplify3D Machine Control Panel to upload and manage build files, monitor the status of the printer, and perform maintenance tasks with ease.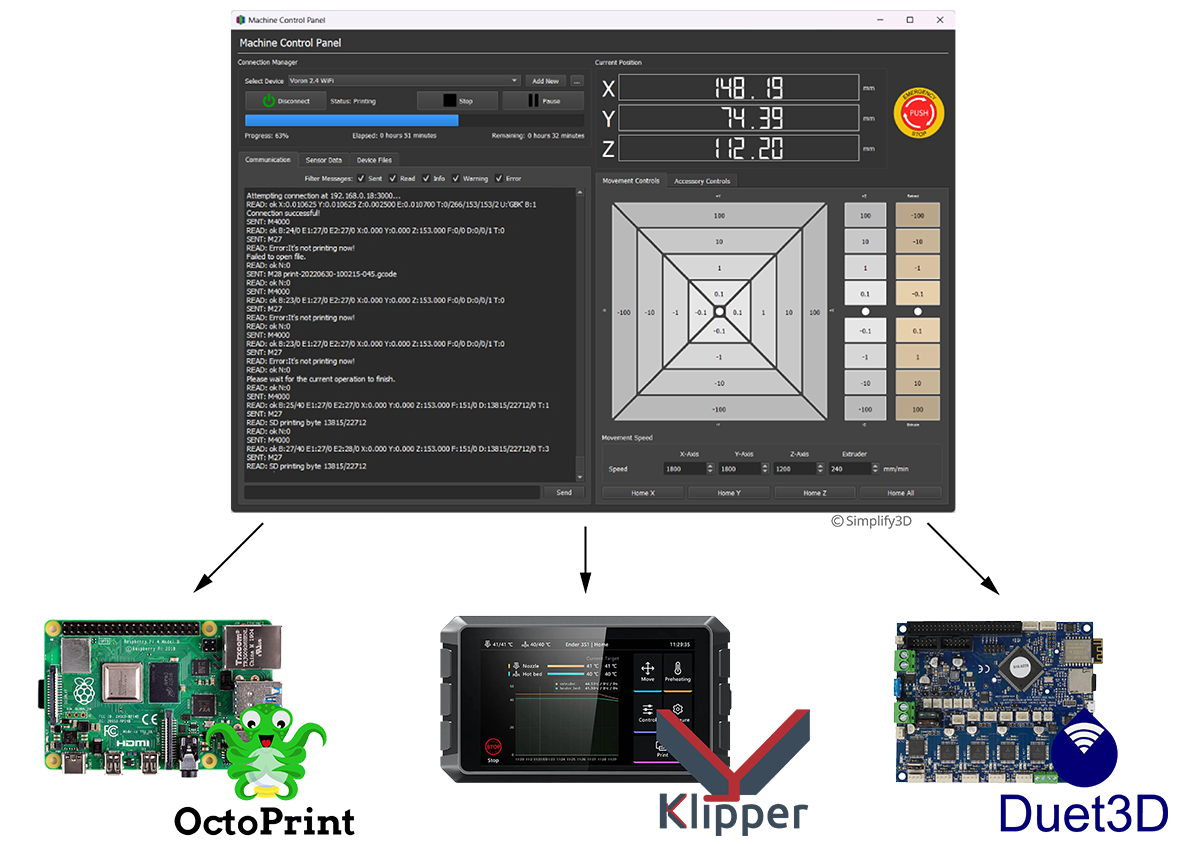 The Live Preview option in Version 5.1 animates a 3D visual simulation of the print that stays in sync with the current progress of your printer. This real-time view provides unparalleled insights into the exact operations taking place on the machine.
This new functionality in Version 5.1 supports machines connected over USB, WiFi, or Ethernet, providing valuable feedback no matter how you choose to connect to your printer.
Embedded Thumbnail Preview Images
Simplify3D can now embed a thumbnail image of your print directly into exported build files. These images can then be displayed on the printer LCD itself providing useful verification during build setup and printer operation. Simplify3D supports thumbnails with many different formats, resolutions, and settings, enabling compatibility with dozens of popular machines and applications.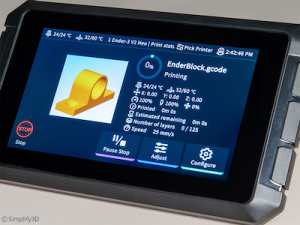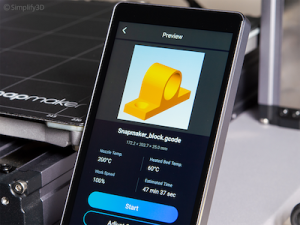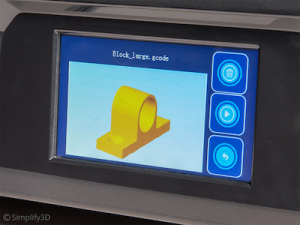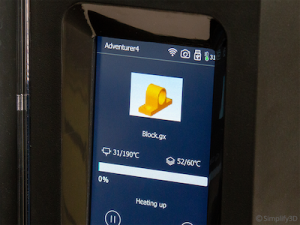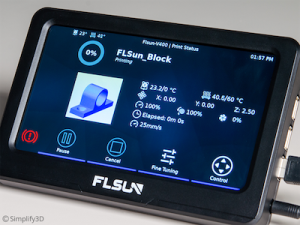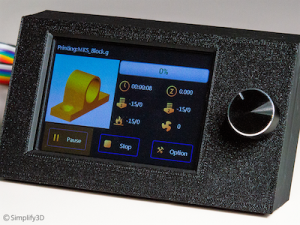 With expanded WiFi and Ethernet compatibility, wireless printing and machine monitoring, real-time build previews, and embedded thumbnails, Version 5.1 achieves a new level of integrated simplicity to improve your printing experience!